Hey there Skyleader☁️
In this article, we will show you how you can edit specific members of your team.

Firstly, you need to go to the Team management page. In the search bar, you can search for the specific team member you want to edit:



And click here:



Once you click on the edit button, you will see the screen with the current member's permission: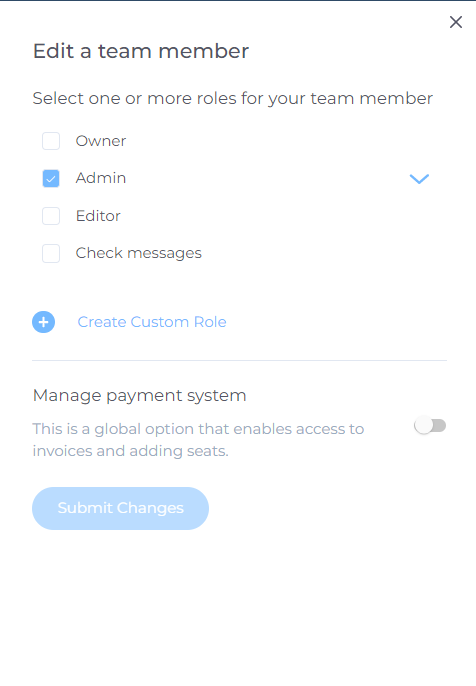 From here, you can change the member's role, add a new one, remove the old one, or even create a custom one.

If you want to know how you can add a custom role, click here and here you can read all about the roles in our Team management system. :)
The tool will ask you to choose which seats are you allowing that team member to edit, and once you are done with that, just click on 'Submit Changes' and you are all set. :)

Every change you make will be reflected on the Team members page of Team management.
Hope this article was helpful!

Enjoy your Skylead experience!✈️