Hey there Skyleader☁️


Do you have one or more teams and you are not sure how to manage them? In this article, you will see some helpful options that can guide you.

If you manage 1 team, you can check the team info here:



This button will open this screen.
But if you manage more than one team, you can enter all of the team details from your main screen here:



You will be presented with the team settings: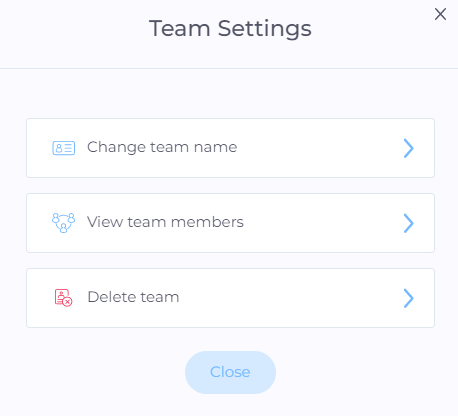 In the team settings, you will be able to change the team name or delete the team.

! Please note that you first need to delete all the seats under this team to be able to delete a team.
In order to manage your team, you should click on View team members.
Team management
The Team and View team members buttons will both lead you to this screen:



Here you will be able to see all of your team members and their roles, and you can invite a new Team member. If you want to see how you can invite a team member, please check this article.
From here, you will also be able to check the team members' statuses (whether they are active or invited but they did not accept the invite yet), If they have permission to manage payment, and their roles:

You could change the roles of your team members from here as well, just click on the Edit button. If you want to know more about editing your team members, please click here.

On the tab Roles & permissions, you will have an overview of the 3 basic roles (owner, admin, and editor) and all of the Custom roles that you have created: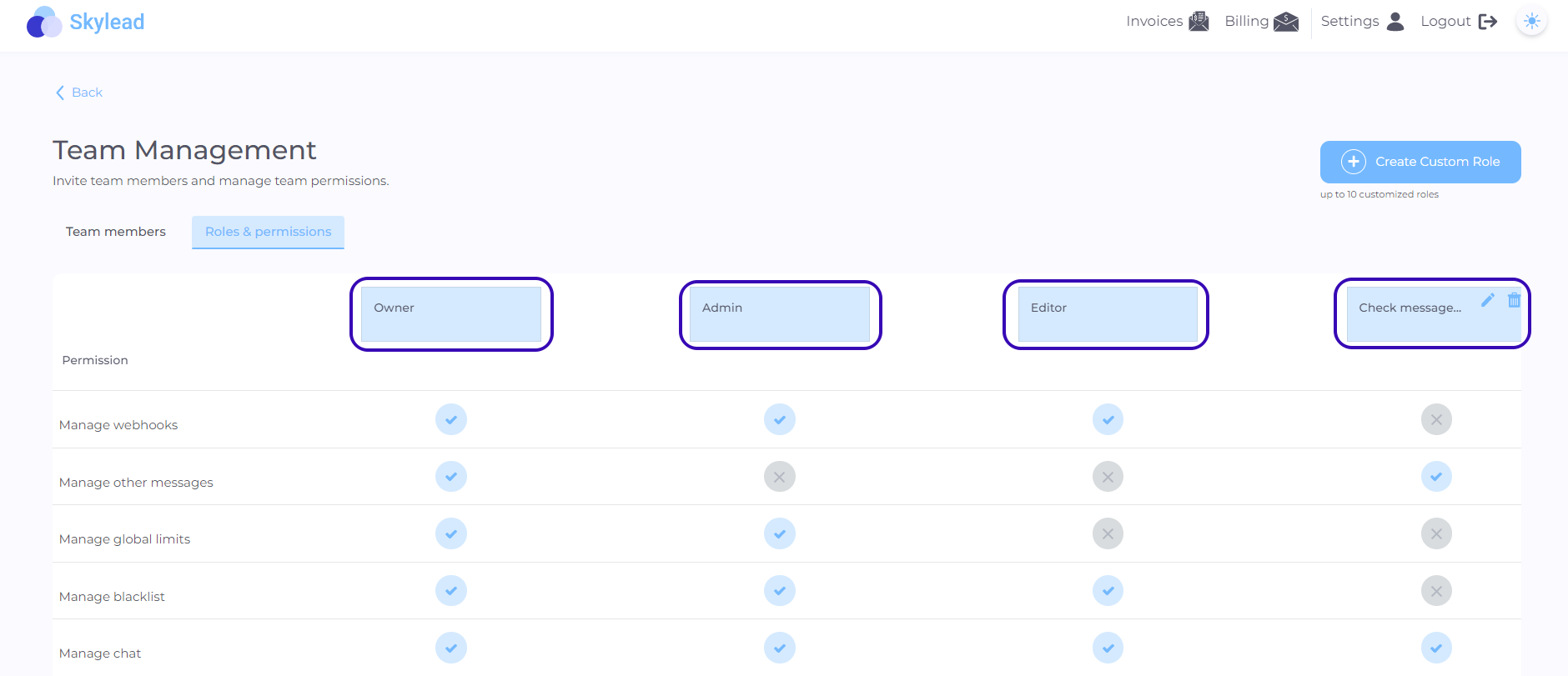 If you want to know more about how to assign roles, please click here. And check this article to learn how to create a Custom role.
Hope this article was helpful!

Enjoy your Skylead experience!✈️