Hey there Skyleader,

In this article, you will see how you can create a team and connect your account.

By registering to the platform, there will be some required fields you need to fill in in order to continue: name, email address, password and company name.

! Company name will later be the name of your team.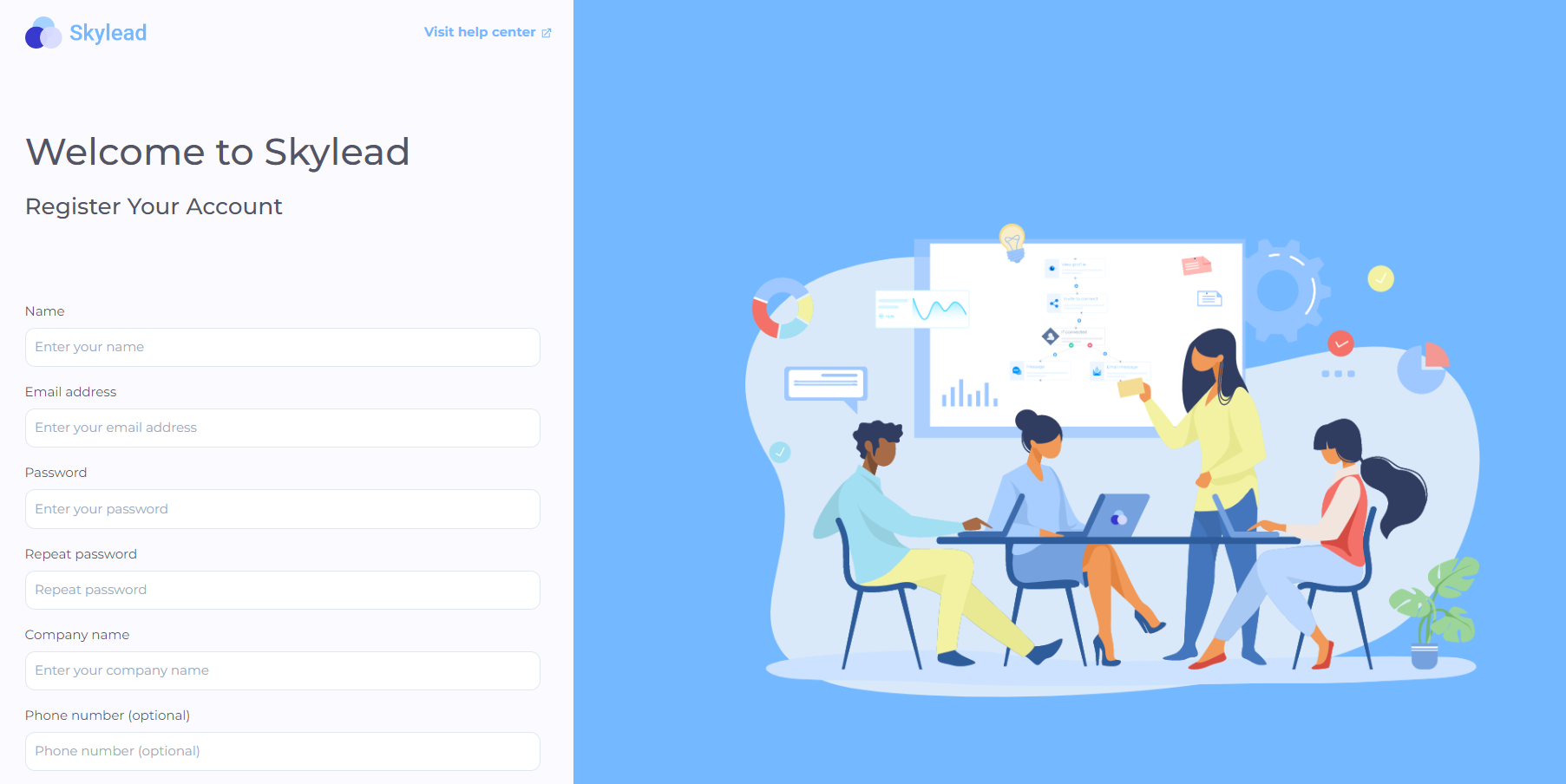 Once you register on the platform you will be referred to the main screen here: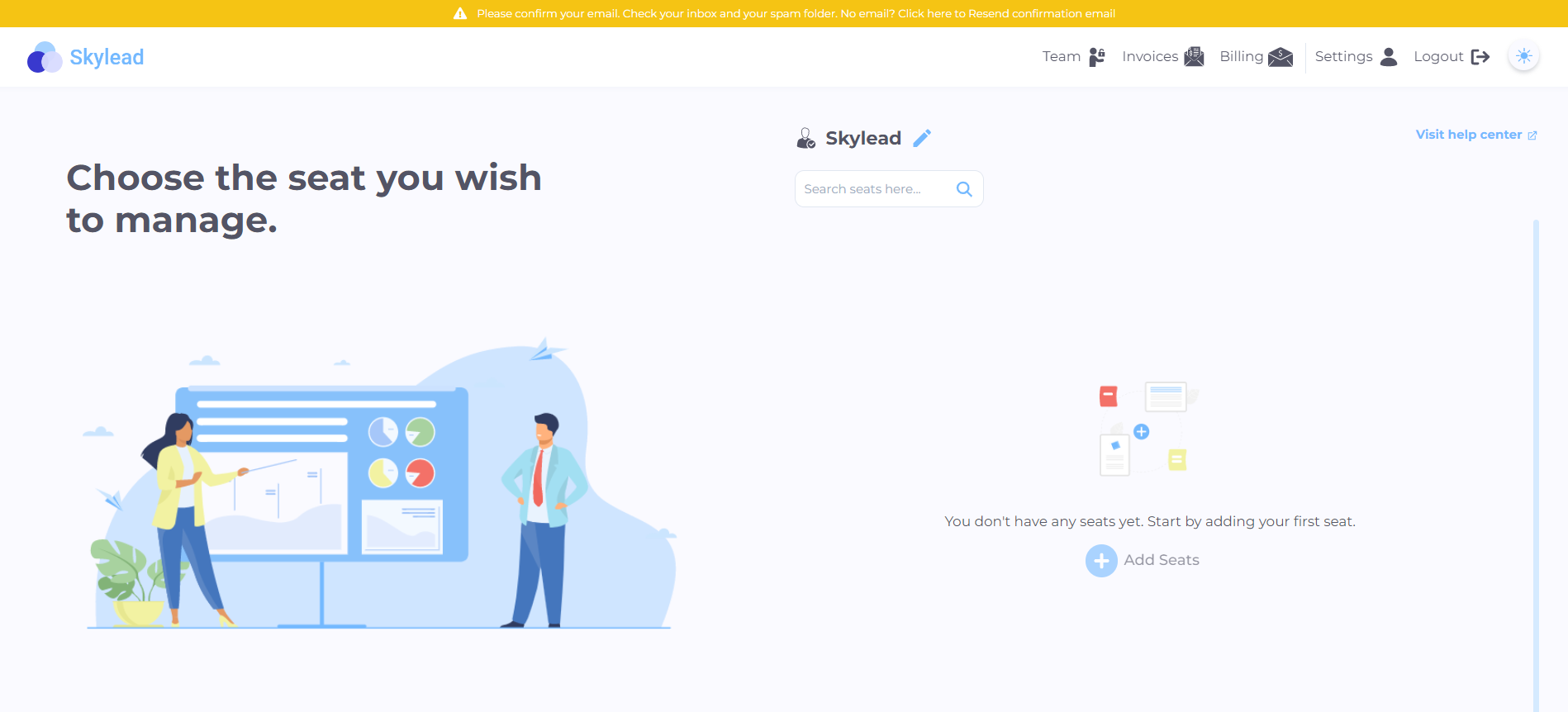 ! Please verify your email before adding a seat. If you are having trouble with finding the verification email, please contact the support team, and they will send you a new one.
Once verified your email, you will be asked to log in and you will be able to click on 'Add Seats'.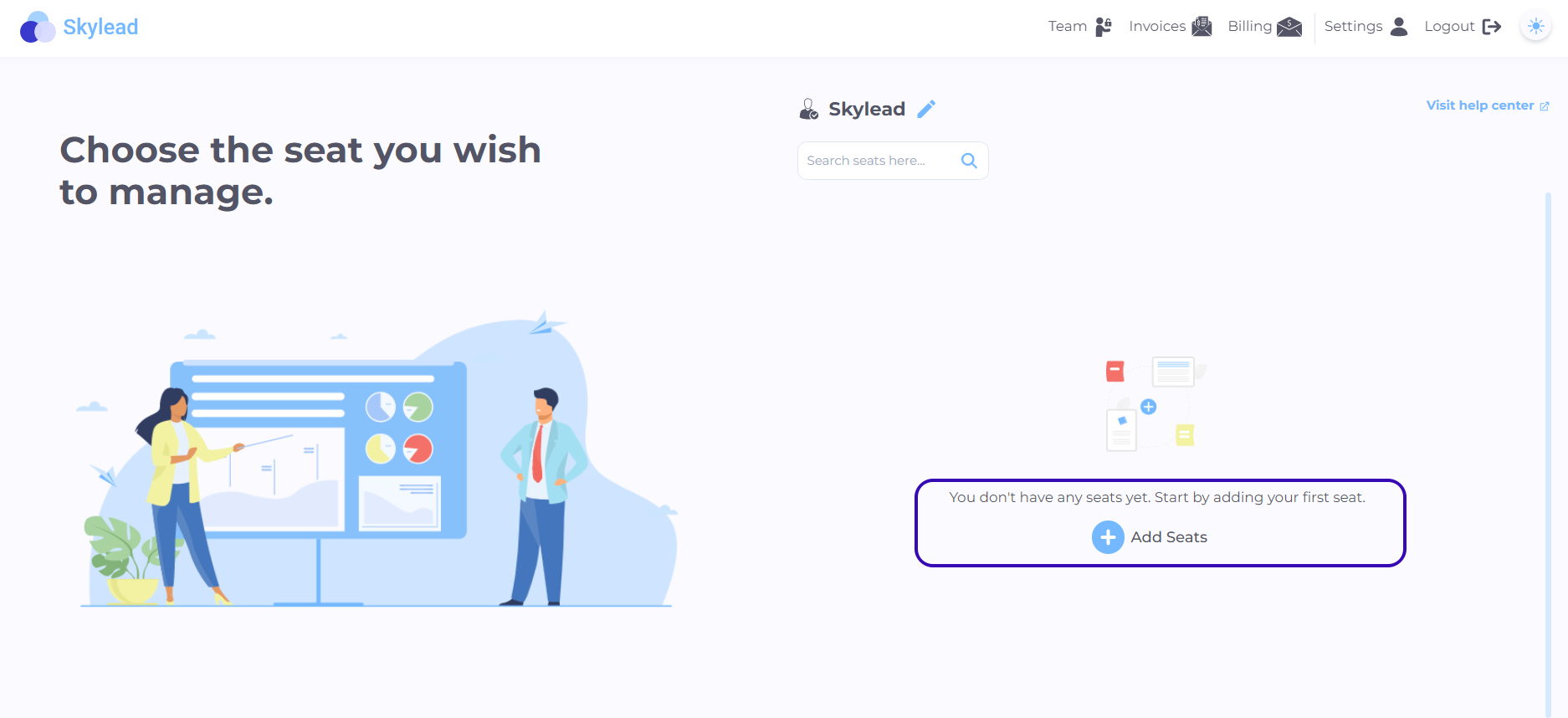 1. When you click on Add Seats, you just need to go down the flow in order to start your trial: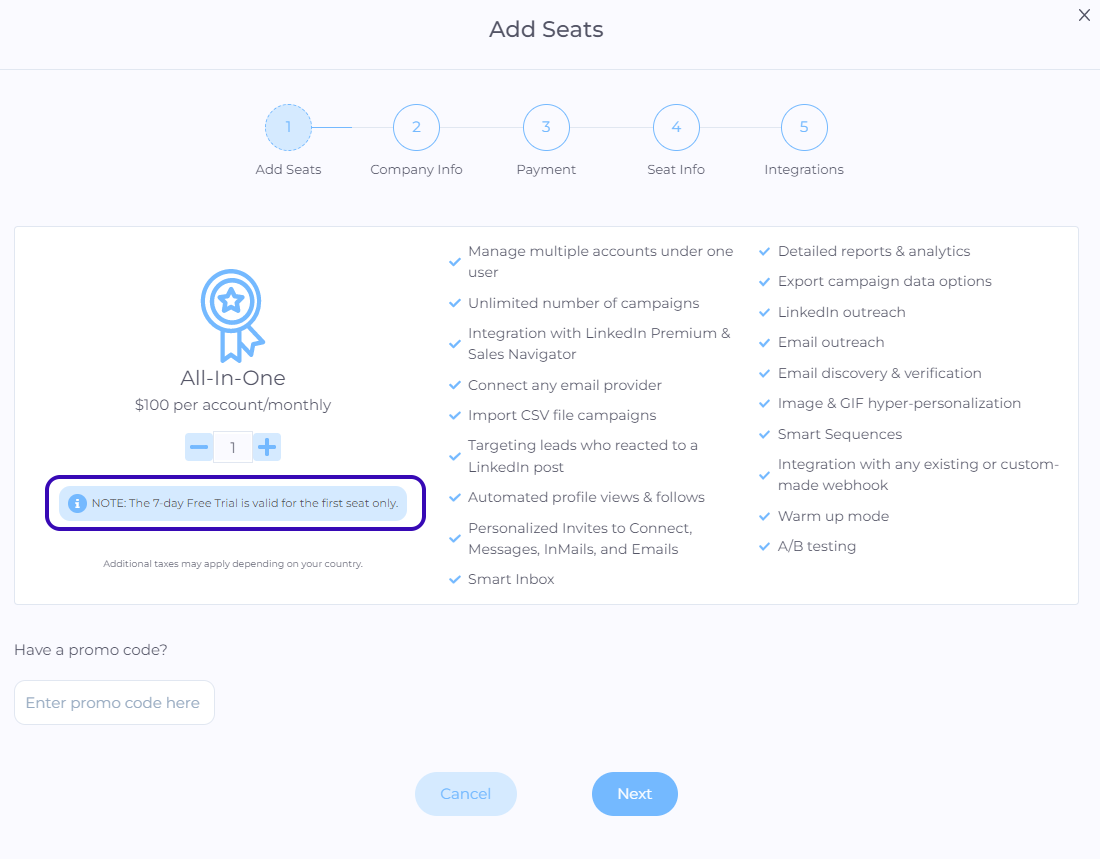 ! Please note that the Free trial is valid only for 1 account, so if you want to add more than one account from the start, you would be charged for the number of accounts you have chosen.
If you have a promo code, this is when and where you should add it: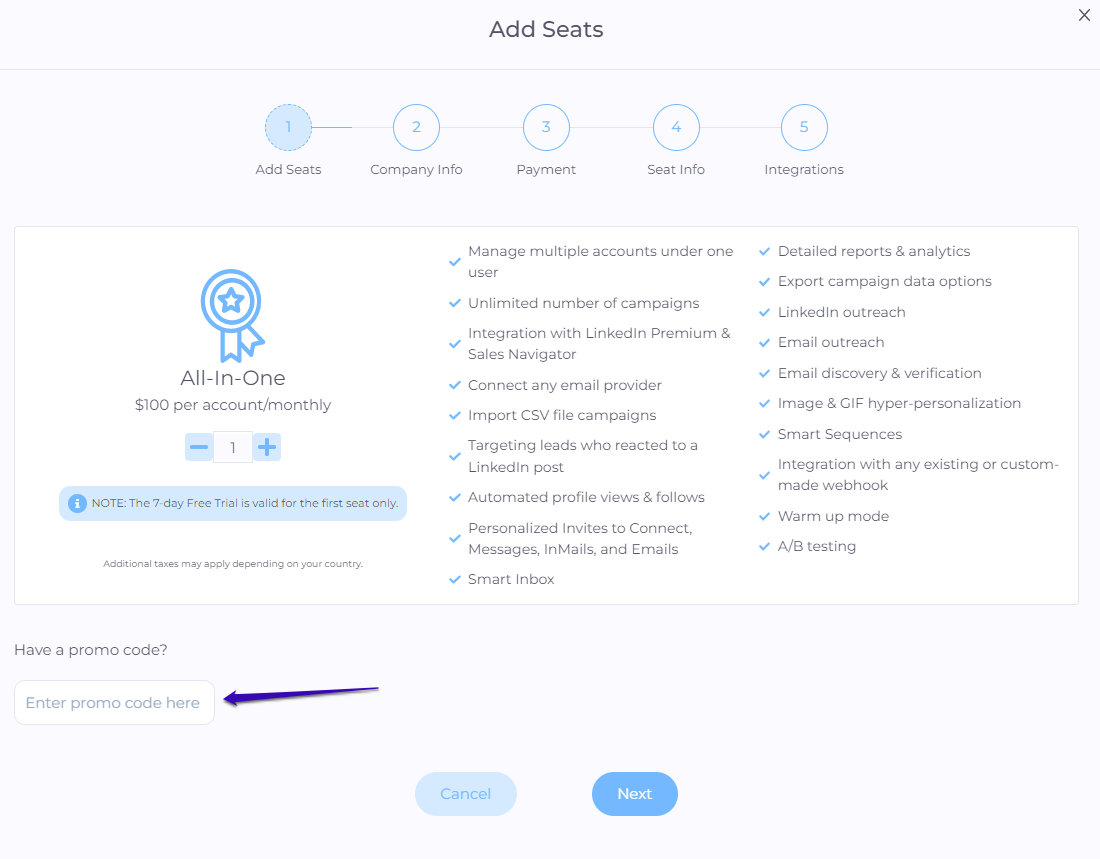 2. Next step would be to fill out company info that will be noted on the invoices: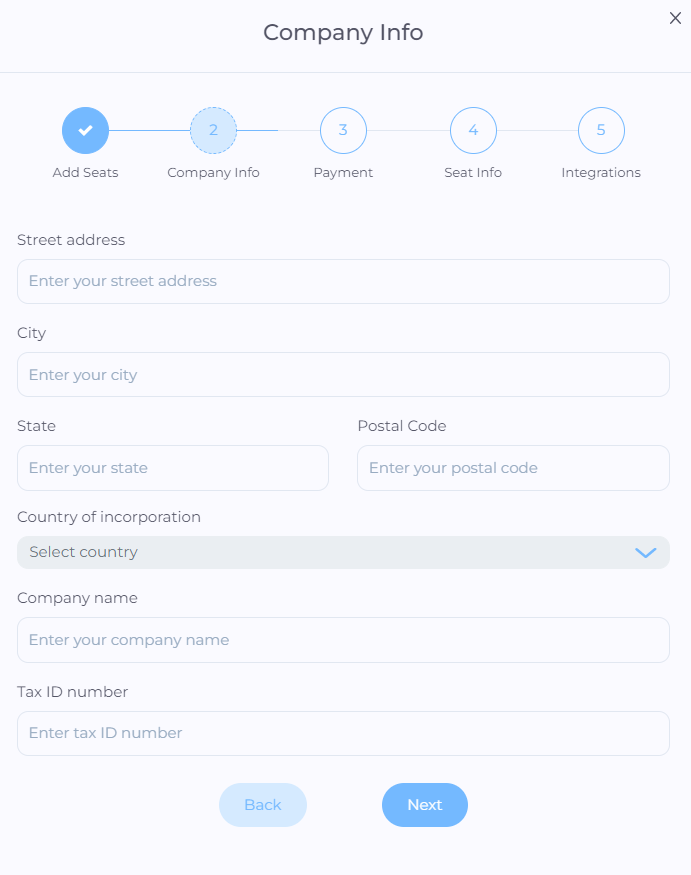 3. Step 3 is adding credit card details: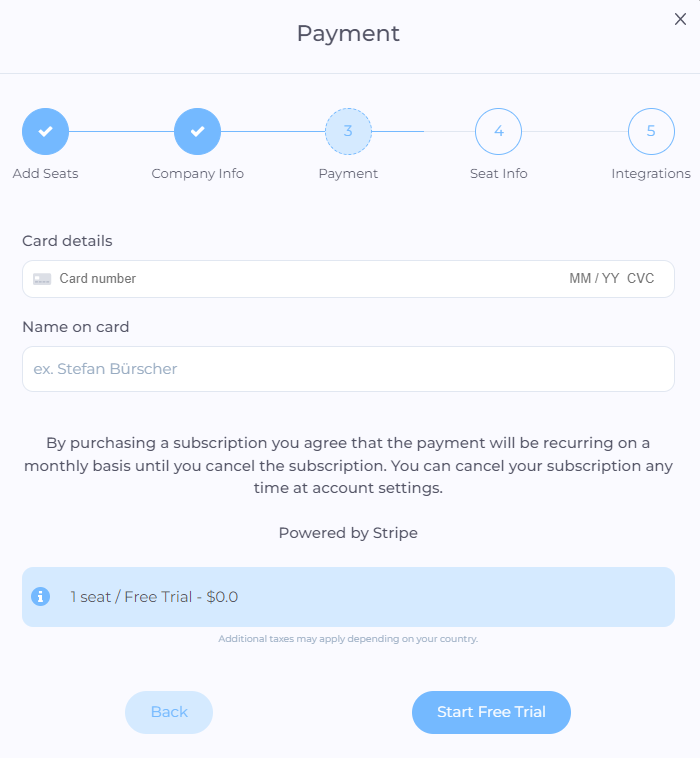 4. Once you have added all the payment details, you have reached the step where you should add the Seat info. Once you add the info, just click on 'Create a seat':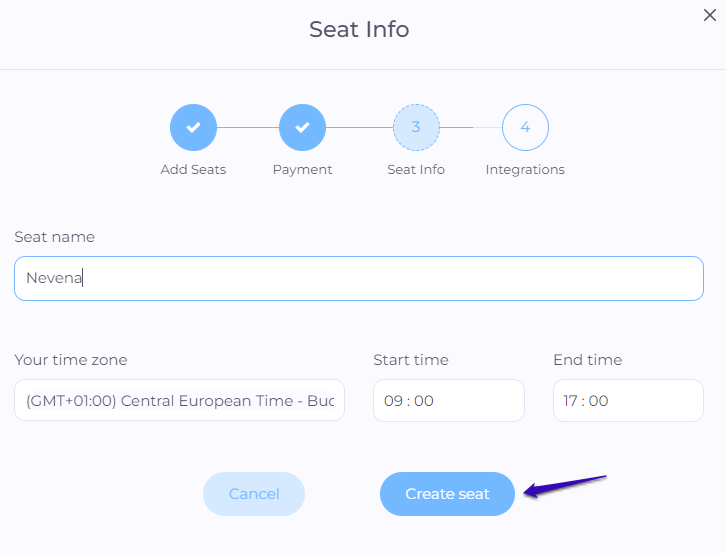 5. And the last step would be connecting your LinkedIn account and email with the platform: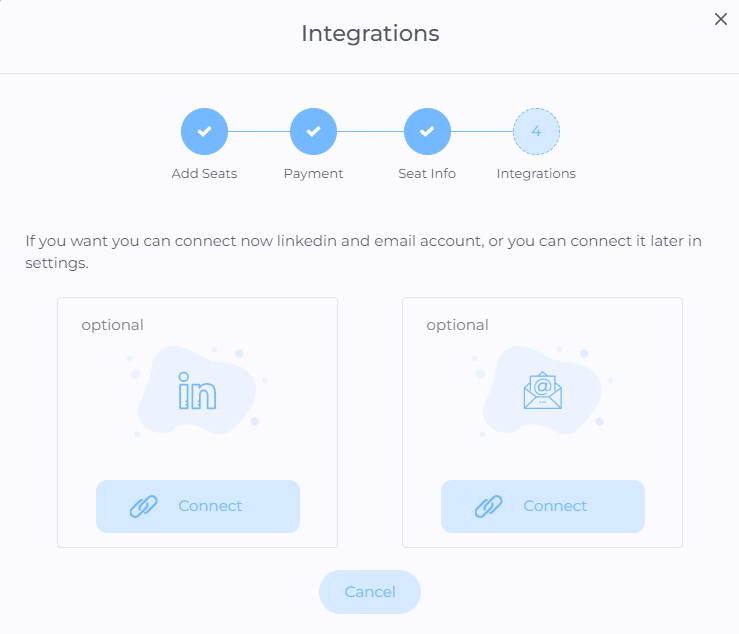 When you are trying to connect a LinkedIn account, you will be asked to choose a proxy. Make sure that you choose a proxy country from which you are accessing your LinkedIn account.
! If you are already using proxies and you have your own, you will have the option to add it under 'Custom proxy'.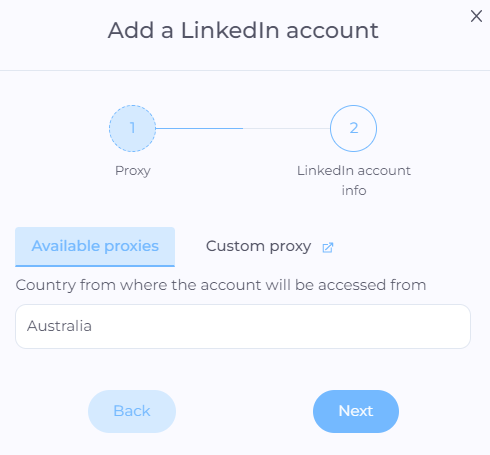 If you have chosen your proxy, click on 'Next' and you will be referred to the page where you should choose the type of LinkedIn subscription you have and options to add your LinkedIn email and password.
And that's it!

When you enter the LinkedIn credentials you will be able to see your account connection and it may ask you to enter a pin along the way. If you bump into some trouble, you can always contact our support team to help you finish the setting up of your account. :)
Hope this article was helpful!


Enjoy your Skylead experience! ✈️