Hey there Skyleader☁️

In this article, we will explain to you what are the team roles, how to assign them, and show you some specifics for the roles that can be very useful to make your teammates and their unique permissions.

There are 3 basic roles: Owner, Admin, and Editor. All their permissions are shown here (on the Roles and permissions tab of the Team management) for a better overview and comparison so you can choose the right one for your team member: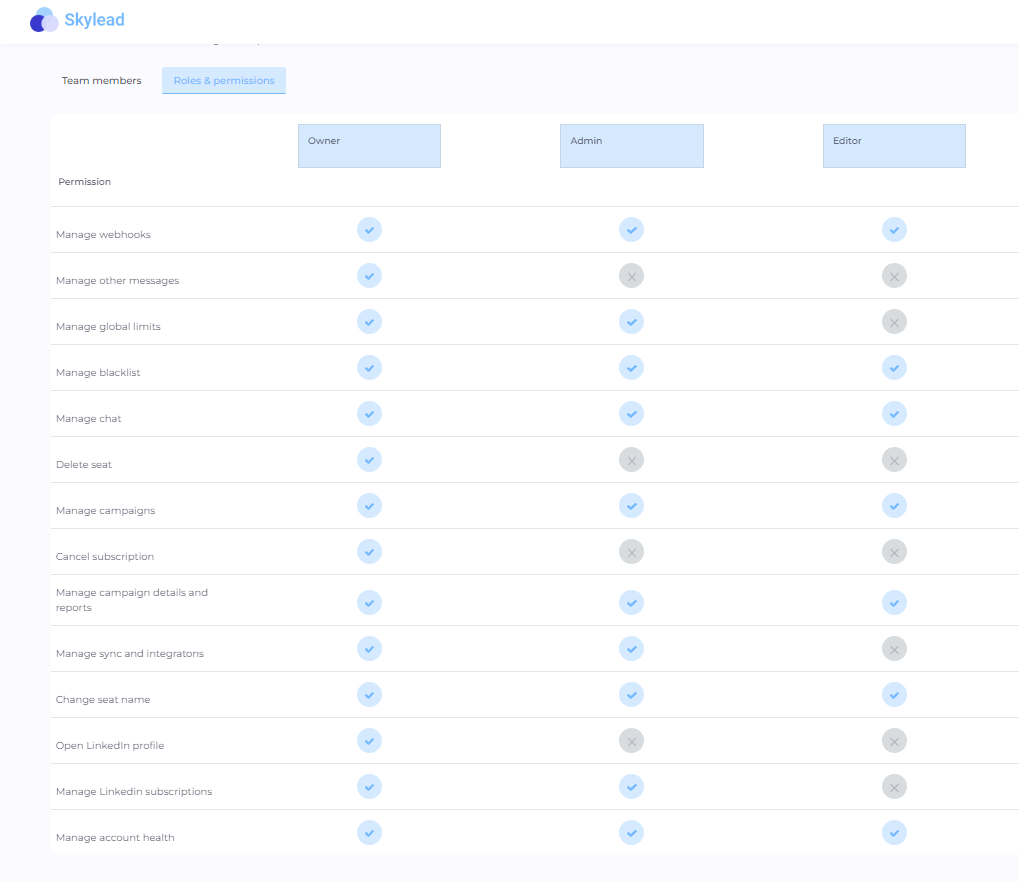 ! Here is where you will find the Custom roles you made for your team as well, for a comparison to the 3 basic ones.


How to assign a role to a team member
1. When you Invite your team member to your existing or a new team, you will be asked to choose which role that member will have: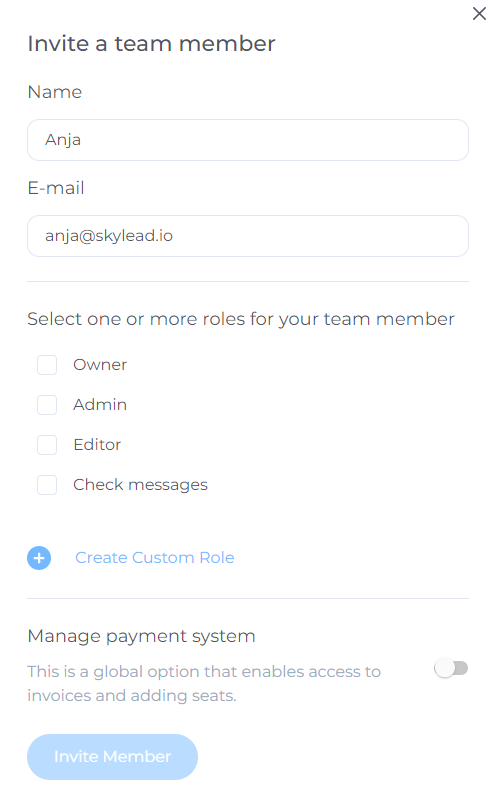 2. Once you have chosen the role you want that member to have, you will need to choose for which seat will you assign him that role: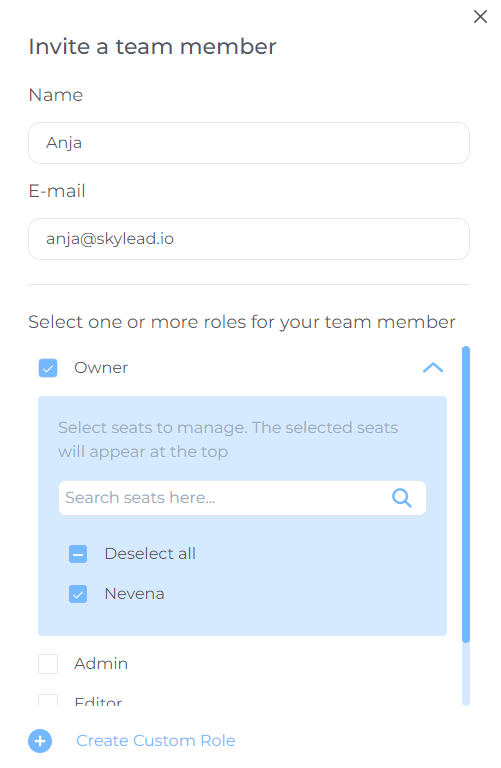 If you want to allow your team member to see the invoices and to be able to add additional seats, you can enable this option for them:



Some team members could have specific permissions for your accounts - in this case you could create and assign Custom roles. If you want to know how to create a custom role, please click here.

If you have changed your mind about the permissions you want to assign to a team member, you can always click on the Edit button and change their role in your team. You can click here if you want to learn more about how to edit your team members.
Hope this article was helpful!

Enjoy your Skylead experience!✈️