Hey there Skyleader☁️



If the three roles you already have are not enough or maybe do not work for you, no need to worry as you can create your own custom roles. :)

When on page Roles & permissions of your Team management, click on 'Create Custom Role' here:

This button will open a new window where you will be able to select specific parts of the tool for which you want to give permission to your team member. You can choose from:

Manage webhooks
Manage other messages
Manage global limits
Manage blacklist
Manage chat
Delete seat
Manage campaigns
Cancel subscription
Manage campaign details and reports
Manage sync and integrations
Change seat name
Open LinkedIn profile
Manage LinkedIn subscriptions
Manage account health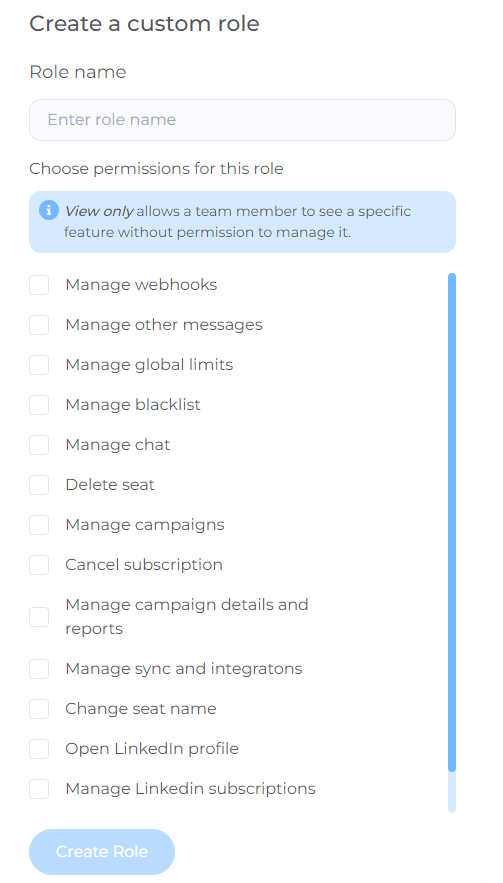 You will also have the option to allow someone just to view some part of the account but not manage it. If you want to do that, you should just turn on the View only option on the little toggle button here: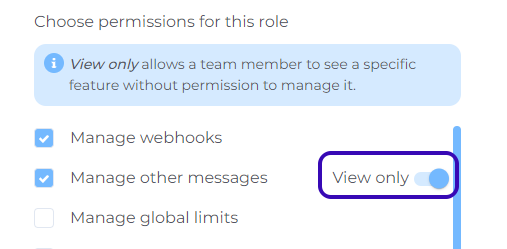 Let's make an example role called Messages - this team member will have permission to manage everything related to messages and inbox: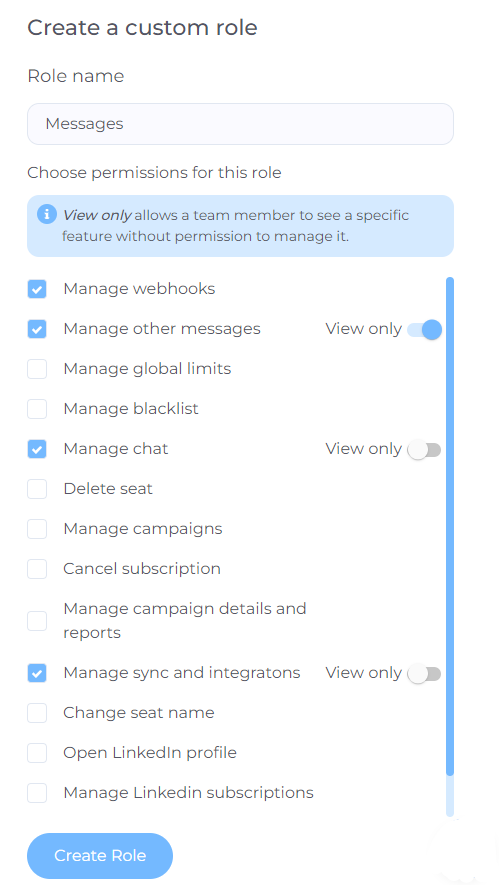 Once you are done with selecting the parts you want to allow for managing, click on 'Create Role'. The message that your role is successfully made will appear and you can choose whether you want to create another role or not: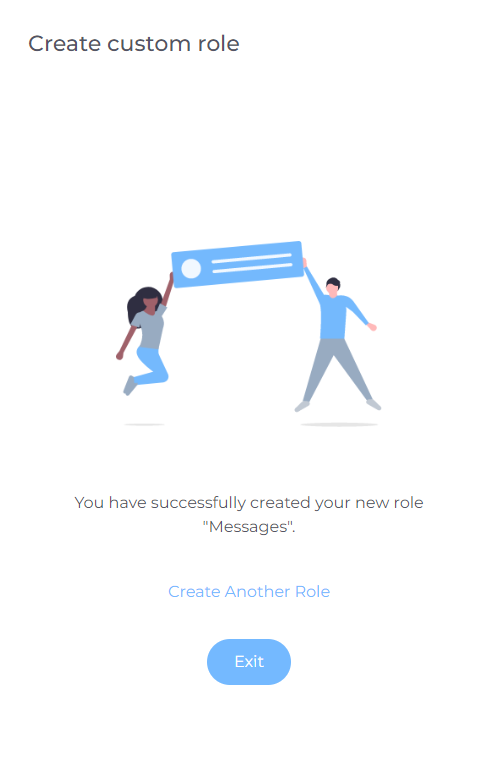 The role you have just created is now listed on the Roles & permissions page along with the other roles that are already there and you are able to compare them if needed.

Hope this article was helpful!
Enjoy your Skylead experience!✈️